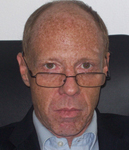 After graduating from Oxford University with BA (Hons) and MA (Hons) degrees, Simon Watkins worked for a number of years as a senior Forex trader and salesman, ultimately achieving the positions of Director of Forex at Bank of Montreal and Head of Forex Institutional Sales for Credit Lyonnais. He has since become a financial journalist, being Head of Weekly Publications And Managing Editor and Chief Writer of Business Monitor International, Head of Global Fuel Oil Products for Platts, Global Managing Editor of Research for Renaissance Capital (Moscow) and Head of Developed Market Bond Analysis for Bond Radar.
He has written extensively on Forex, equities, bonds and commodities for many publications, including: The Financial Times, Euromoney, FT Capital Insights, FX-MM, CFO Insight, The Edge Middle East Finance, International Commerce Magazine, The Securities And Investment Review, Accountancy Magazine, The Emerging Markets Monitor, Asia Economic Alert, Latin America Economic Alert, Eastern Europe Economic Alert, Oil And Gas Middle East, European CEO, Global Finance Magazine, World Finance Magazine, The Emerging Markets Report, FTSE Global Markets, VM Group Energy Monthly, VM Group Metals Monthly, Islamic Investor Magazine, Finance Europe, Finance Emerging Europe and CIMA Financial Management.
In addition, he has worked as an investment consultant for major hedge funds in London, Moscow and the Middle East.
ADVFN publishes Simon Watkins' books Everything You Need To Know About Making Serious Money Trading The Financial Markets, How To Make Big Money Trading in All Financial Conditions, The Great Oil Price Fixes And How To Trade Them and Trade Financial Markets Like The Pros.
Simon's new book, The Complete Guide To Successful Financial Markets Trading, will be published in Autumn 2017.
Simon's books: